Reasons a smart home security system is worth it in West Bloomfield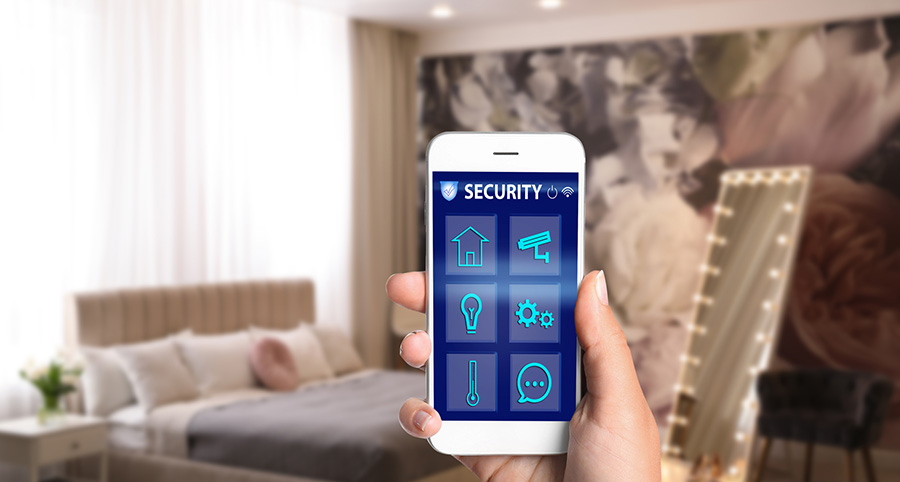 Even if you're in a friendly neighborhood, you still might think about if a home security system is worth it in West Bloomfield. However, know that today's a home security system are more than merely an assembly of door and window sensors. Nowadays, your home security system can defend against emergencies like fires and flooding while making your everyday routine much more efficient.
Your home security system guards against intrusion
Safeguarding against break-ins is the number one reason to get a home security system in West Bloomfield. For this reason, most sensors and cameras zero in on burglar prevention. Having said that, your comprehensive security system does more than merely defend your property by sounding an alarm. Now you can receive cell notifications, monitoring pings,and automation to aid in alerting you of an intrusion when you're not home.
For instance, if you are running errands or working and a stranger comes on your door, your doorbell camera will sense the motion. The device will immediately dispatch a warning to your cell phone with video proof of your visitor. You may then access the integrated smartphone app and converse with your guest through the 2-way audio feature, or have an interior light turn on, so it looks like your house is occupied. In the event a break-in actually happens, your system will instantly notify your around-the-clock monitoring agents, and they'll urgently call the police.
A security system can protect you from flooding, CO, and fires
Many different types of emergencies may happen at your house. Flooding, fire, and CO leaks generally impact your home unnoticed and happen fast. Linking safety equipment to your alarm system allows your fire alarms and other sensors the same functionality as your other monitored devices.
When disaster hits, your high-volume alarm will go off, alerting all occupants of the residence to get out. You could also get an alert to your smartphone, which is extremely advantageous if you're not home. Your monitoring agents are also informed, so they can reach out to first responders while you find safety.
24-hour monitoring immediately reacts to your home security alarms
24-hour monitoring is the X factor when figuring out if a home security system is worth it in West Bloomfield. When you have monitoring, a live person will instantly respond to the alarm regardless of whether the disaster occurs due to a break-in, fire, or any other situation. Initially, they will reach out to you to confirm the alarm isn't malfunctioning and to be certain all occupants are safe. Your agents will then alert your local emergency professionals so they can head to your property quickly.
Your smart home security package can make your property more energy friendly
Smart thermostats, lighting, locking systems, and more are able to connect with your overall security installation to make your house more responsive and energy conscious. Command all of these smart tools remotely with the security app on your smartphone or arrange for your lighting and comfort levels to alter according to a preset time. You have the chance to save over 10% on your utility costs by using the latest in home automation.
Experience the rewards of a home security system today!
A modern home security system in West Bloomfield is definitely worth it to safeguard your house and family. To get the protection you deserve, contact our smart home experts. Dial (248) 963-1801 or submit the following form.
Cities Served Around West Bloomfield By Smart Security Specialists Your Local Vivint Authorized Dealer